Our Tours
Chek out our wine tours!
Maipu
DIA COMPLETO- Reconocido internacionalmente por sus olivos y establecimientos vitivinicolas de mas alta calidad y produccion de la Argentina.
Lujan de Cuyo
DIA COMPLETO – La leyenda de la ciudad de Lujan de Cuyo \»La tierra del Malbec\», no necesita mas aclaraciones. Hay quien asegura que de aqui sale el mejor malbec del mundo!
Valle de UCO
DIA COMPLETO – La región del Valle de Uco es la mas joven de la provincia en la elaboración de vinos. Las bodegas presentan modernos edificios de diseño, equipados con las mas alta tecnología.
Tour Integral
DIA COMPLETO – Con Este tour podrás conocer las 3 zonas visitando una bodega en cada una de ellas. Incluye almuerzo gourmete y degustacion de vinos. Traslados en auto oficial privado.
Acerca de
TOP N°1 In Mendoza!
Our goal is your best possible experience during your stay in Mendoza
Red Globe Tours specializes in exclusive food and wine experiences that explore and the wonderful regions of Mendoza and beyond. Food and wine enthusiasts of all ages and levels will find our tours to be exciting and adventurous. Years of our experience, passion, and relationships will assist you in developing your own appreciation for the essence of a region and will make memories for a lifetime. While touring and tasting at premiere wine estates the rest of your senses will enjoy the great art, architecture and snowy mountains. You will lunch at wineries where most famous chefs prepare their best dishes in combination with the world's best Malbec wines.
Possitive Califications

N°1 Trip Advisor in mendoza!!

Catena Zapata

Exclusive private tour, always avalable.

Exclusive reserves

there are always tours available

Private Car

puntualidad, seguridad, guias bilingues
Who we are
A group of young entrepreneurs, family and friends. Proud of our product. Happy to be part of Red Globe Tours!
Roman is a professional in marketing and young entrepreneur, Red Globe\'s CEO. He speak English Portuguese and, his native spanish.
Nicolas is a System engeneering, with more than 10 years experience in the market. He is the Flag5\'s Ceo. ho developed this web.
Mavi.
Customer relationship manager
Mavi is our beauty, a graduate in international trade, multilingual. It is responsible for the relationship with our customers.
Últimas noticias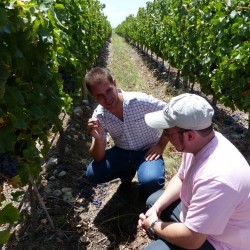 En Mendoza wine and tours visitamos la bodega ganadora del premio Red Globe selection y no nos equivocamos. Tuvieron la cosecha record en 2015 con la mejor calidad de su historia. Una vez mas Red Globe selections dio en el blanco.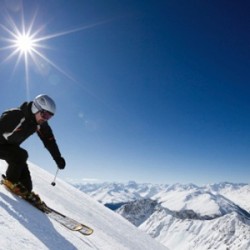 Anunciamos la apertura de las pistas de sky y nuestro tour especial de temporada de invierno. Translados, alquler de equipo, entradas a todo los centros de sky. Contactenos para mas informacion!
Anterior
Siguiente